Concrete Styles & Designs
Creating Stunning Concrete Constructions
Concrete driveways have really evolved in the last couple of decades, and with the introduction of colours and exposed aggregate finishes, your driveway can now create a real style statement to your home.

With over 20 years in the industry, Beco Constructions team of elite concreters offer a selection of concrete finishes including:
Traditional Concrete
Driveways and Paths
Traditional concrete comes in a grey colour, which fades to a light grey over time.  Perfectly functional and beautifully finished with a smooth or non-slip slip surface, traditional plain concrete is the most cost-effective way to build your driveways or concrete paths.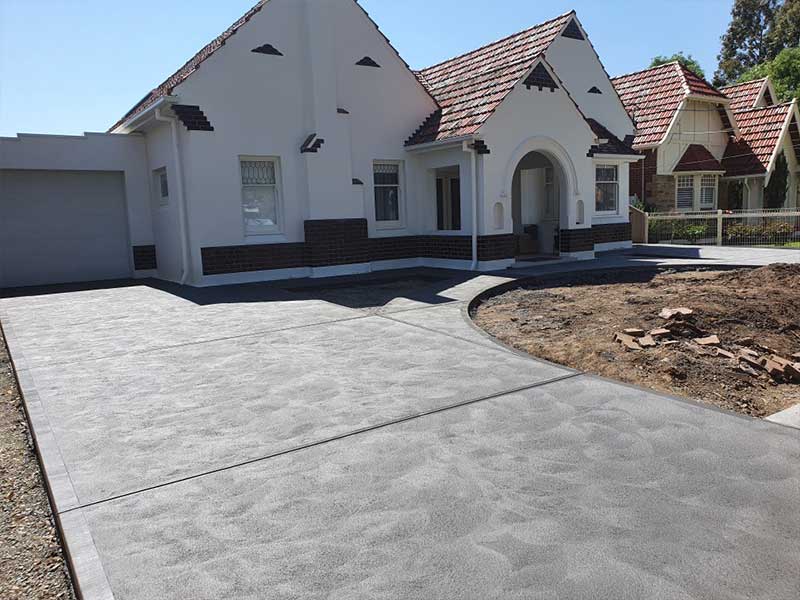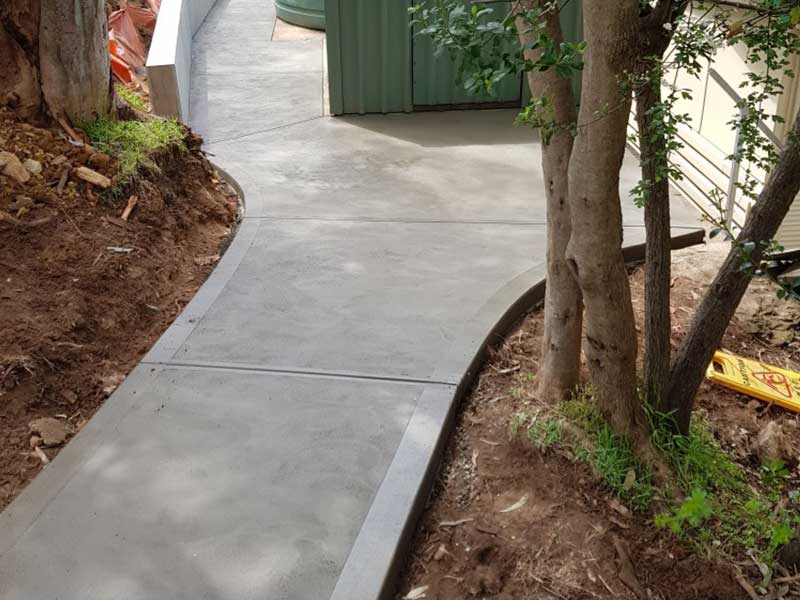 Coloured Concrete Driveways and Paths
Adding a splash of colour to your exterior
If you want to add a little extra to your exterior, using a coloured concrete can make a huge style difference, and can serve to highlight and define different areas.  Choosing a coloured concrete costs slightly more than standard plain concrete but is a cost-effective way to differentiate your driveway.
Beco Constructions prides itself on offering a precision job from start to finish and always use pre-mixed concrete colours.  Premixed coloured concrete involves adding colouring pigments directly into the concrete mix, so the dye is evenly mixed through the cement and aggregates to create a consistent and even colour.  Some companies prefer to 'dust' the concrete colour pigments over the top of the concrete after it has been poured, but this can result in uneven colouring and should the surface of the concrete be chipped or scuffed, the underlying concrete of a different colour will be exposed. 
A vast range of concrete colours to choose from
We only use the finest raw materials and partner with all the major suppliers such as Hanson, Boral and Premix to ensure that we can offer an exhaustive list of colours or we can colour match any Colorbond Colour.  All colours are UV stabilised so they will not fade to ensure they look bright and vibrant for years to come. With a vast range of colours to choose from including beiges, blacks, reds and ochres, you can create a bespoke driveway that reflects your style and personality.
For a list of concrete colours check out the following pages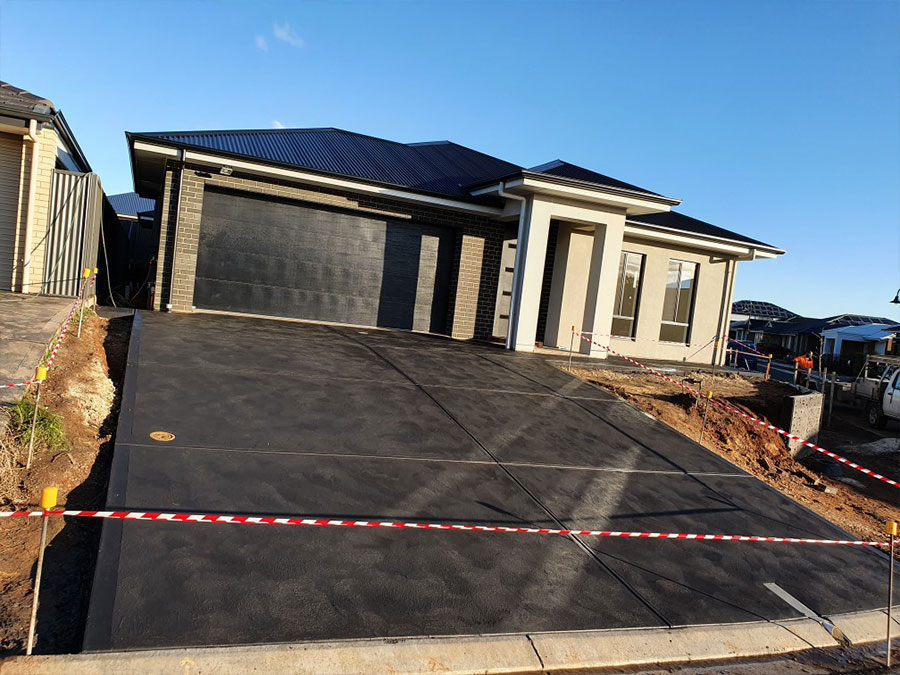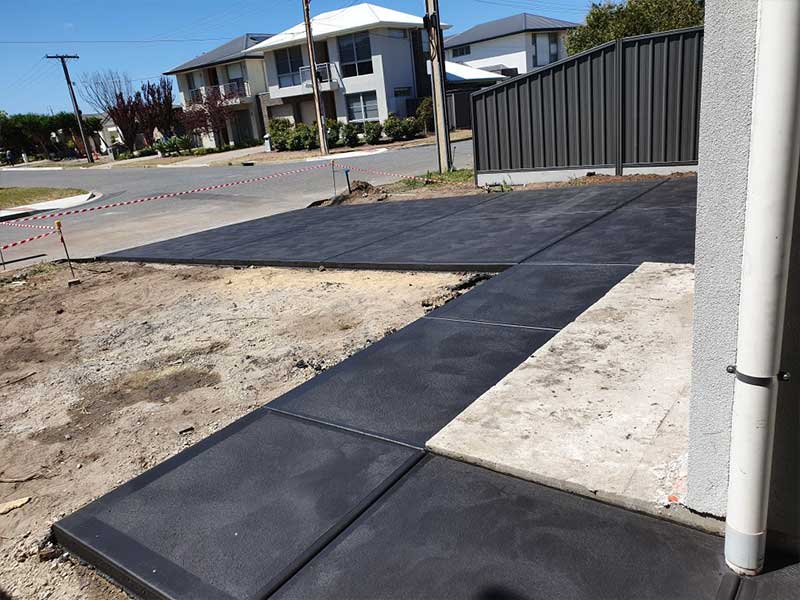 Exposed Aggregate Driveways and Paths
Adding a touch of style and sophistication to your concrete
Every room in the house deserves a touch of style, including your outdoor spaces, so why not add a touch of chic to your driveways and paths with exposed aggregate.  Exposed aggregate sometimes referred to as seeded concrete is the height of fashion.  Using both coloured concrete and beautiful decorative aggregates, exposed aggregate adds colour, texture and design to your exterior to give your driveway that designer feel.
Concrete is formed by mixing cement, aggregates (sand & stones) and water together.  Exposed aggregate is formed by using specially selected decorative aggregates (sand and stones) and mixing them with coloured cement and water to create a concrete product with a highly decorative finish.  Once the concrete has been poured, a retardant is then applied to the surface to remove the top layer to reveal (expose) the decorative aggregates. Once the aggregates have been exposed Beco Constructions experienced and friendly team use a three-stage sealing system to clean, seal, protect and enhance the natural stone colours.
Exposed aggregate is naturally non-slip, will not fade and is extremely tough.  With an extensive selection of premixed styles to choose from, you can create a driveway that makes a real style statement.  With high styling and beautiful colours not only will your driveway be a head-turner, but it will add value and kerb appeal to your home.
For some inspiration on colours and designs click here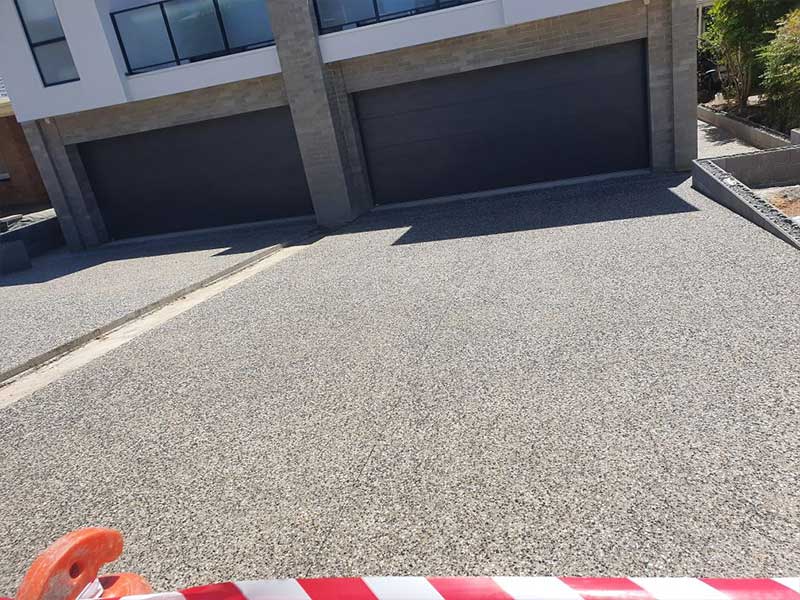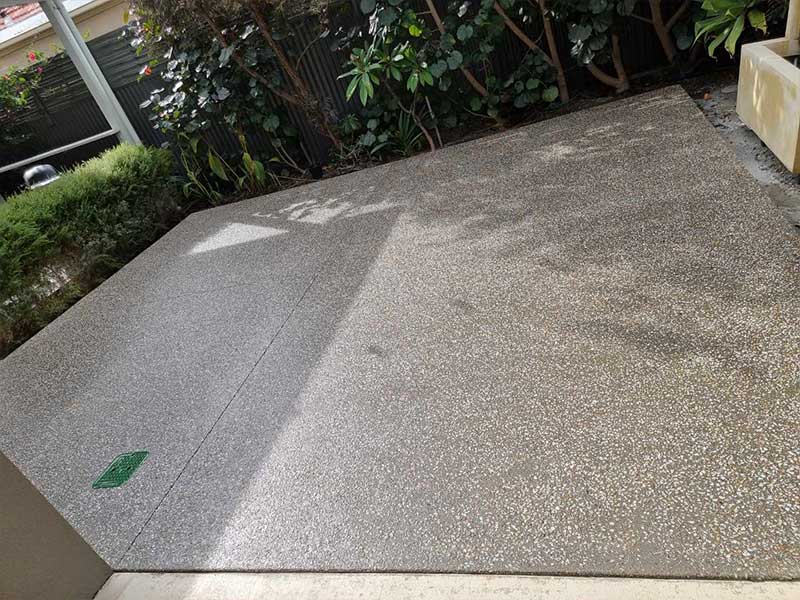 Want to make a design statement with your concrete? Then call the experts at Beco constructions on 08 7080 6453